Dr. McNally is a pediatric intensivist at the Children's Hospital of Eastern Ontario and an associate professor at the University of Ottawa. He completed a Ph.D in biochemistry at Carleton University in 2002 and an M.D. at Dalhousie University in 2005. His primary area of research focuses on Vitamin D deficiency in pediatric critical illness. Additional areas of interest include respiratory syncytial virus in children. He is also the founder of InsightScope, an online platform for researchers to crowd source screening of systematic reviews. Inspired by his two sons and their science fair projects, Dr. McNally came up with the idea of a platform to prolong their science fair experience. He hopes this platform will inspire other young scientists to share their work and deepen their interest in science!
Katie is a research coordinator at the Children's Hospital of Eastern Ontario. She completed a masters in human kinetics at the University of Ottawa in 2013, and has been involved in research at the Cancer Therapeutics Program and the Canadian Forces Morale and Welfare Services. She has also worked as an exercise specialist and kinesiologist at the Ottawa Hospital, and in her spare time enjoys running and spending time outdoors.
Kira is a new research coordinator at the Children's Hospital of Eastern Ontario. She completed a Master's degree in Cellular and Molecular Medicine in 2017 from the University of Ottawa that focused on muscle stem cell regeneration. She has a diverse background in both laboratory and clinical research and is a strong advocate for promoting science awareness and increasing scientific literacy in the general population. Kira enjoys keeping herself busy by engaging in various sports, traveling, hiking and spending time with friends and family.
Nina Acharya is a 3rd year student at Cornell University studying Human Biology, Health and Society. She has extensive experience in undergraduate research working both at the Children's Hospital of Eastern Ontario and with the Mehta Research Group in Ithaca. Nina is a passionate advocate for youth research and is excited to be part of The CSFJ team. Outside of school you can find her dancing with her Bollywood dance team, hanging out with her Best Buddy or spending time with friends and family in her hometown of Ottawa!
Rhiannon holds a BSc in Life Sciences and Sociology from Queen's University. She has research experience working with The Children's Hospital of Eastern Ontario and is interested in the ways in which scientific initiatives intersect with political, cultural, and socioeconomic factors. Rhiannon is a strong supporter of STEM literacy in younger populations, and is an advocate for equal access to STEM opportunities, regardless of age, economic resources, or background. She is proud to be a part of the CSFJ team. In her spare time, she enjoys writing and playing music, hiking, and reading.
Kirti is a second-year journalism student at Ryerson University completing a minor in criminology, aspiring to be a human rights lawyer. Her family history of science and math teachers, doctors and engineers inspires her advocacy of having more women of colour enter the STEM field and for cancer research advancement. Recently, she has founded an environmental and social justice issues club at Ryerson as she strongly believes in helping students achieve sustainable living in an affordable way. In her spare time, she enjoys playing the guitar and reading. Her goal is to travel to every continent on the planet.
Editorial Board
Engineering and Physics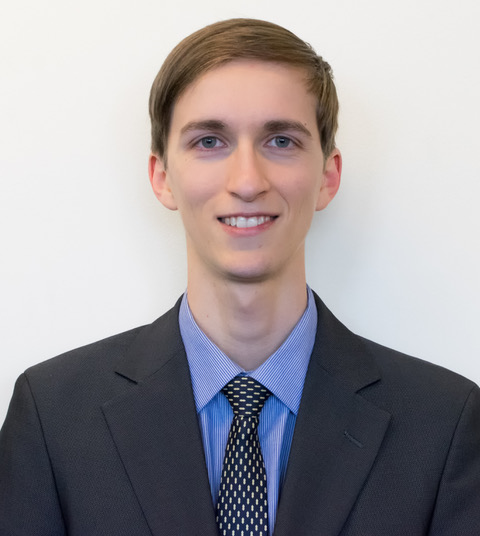 Jesse Cresswell (Section Editor)
Jesse Cresswell is a 4th year Ph.D. student and Vanier Scholar in the Department of Physics at the University of Toronto. In his research he uses aspects of quantum information to study quantum gravity. Jesse strives to encourage young scholars to pursue education in the sciences. In this regard he has been a judge at the Toronto Science Fair and at the BC Secondary School Mathematics Contest, and has worked with Stephen Hawking on a public lecture about quantum gravity.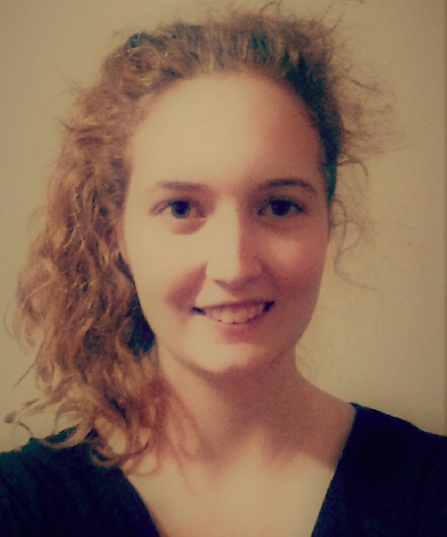 Sophie is a fourth year biomedical engineering student at UBC. She recently finished an exciting term at the University of Sydney. In 2016, she planned and ran the Physics Olympiad at UBC, and has designed a magnetic field-controlled robot. She is currently a member and the director of with Engineers Without Borders Youth Venture. Her interests include travel (most recently to Cambodia and Vietnam), hiking, dance, triathlon training, and humanitarian projects
Cameron is in his last year at Queen's University studying physics, on his way to an outdoor education program to be a highschool teacher. Cameron has a lot of experience working with youth at summer camps and coaching soccer. Over the summer he works as an outreach instructor with the national science education charity Actua. From Igloolik, Nunavut to Sioux Lookout, Ontario, Cameron delivered STEM workshops to kids in remote communities of Canada and has learnt a great deal from the experience. Cameron likes to be outside as much as he can with whatever free time he has left!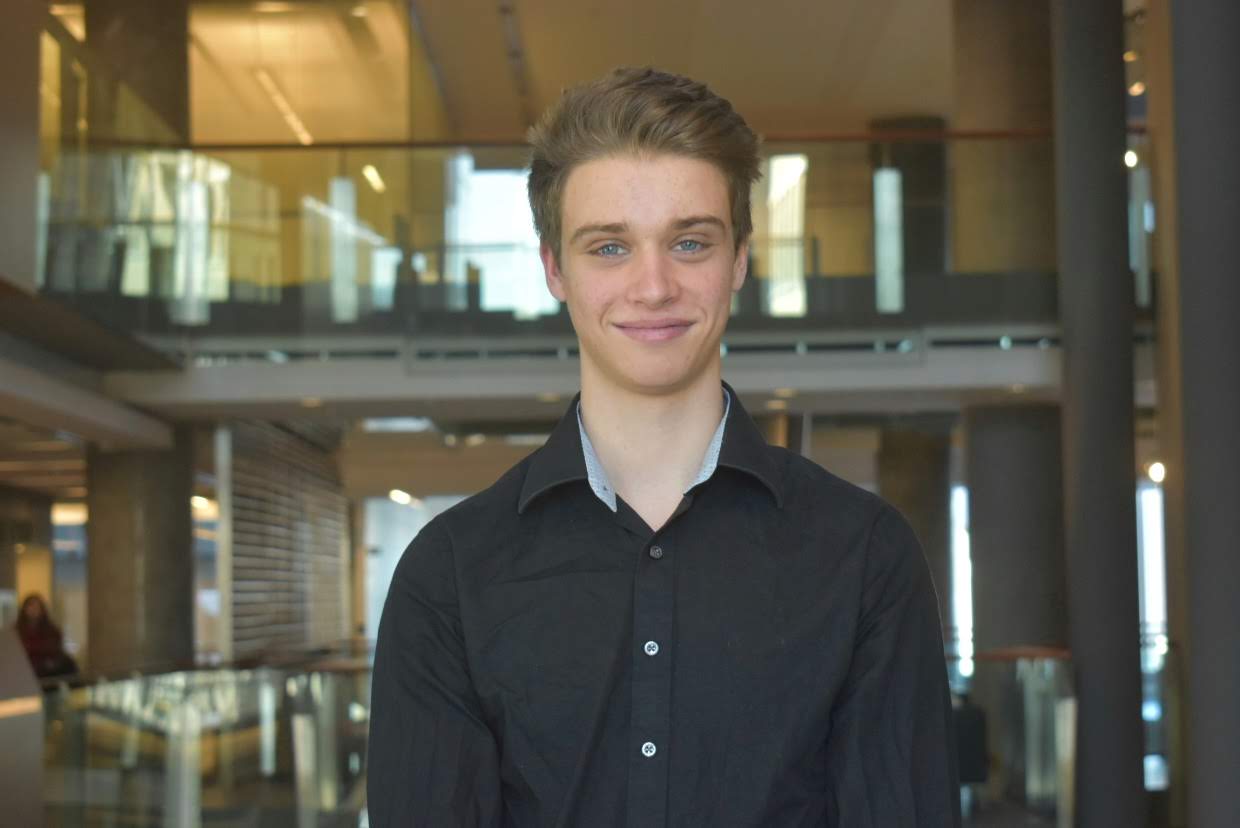 Cameron is a second year Chemical and Biomedical Engineering student at McMaster University, in the Integrated Biomedical Engineering and Health Sciences (iBiomed) program. He has research experience at The Children's Hospital of Eastern Ontario Research Institute, and is fascinated by synthetic biology, bioengineering, and medicinal chemistry. Cameron is a freelance science communicator for ASAP Science, and is passionate about science communication among youth. In his free time, Cameron enjoys sailing, swimming, and spending time with friends. He is proud to be part of this year's CSFJ editor team!
Hannah Ramsay (Section Editor)
Hannah is currently completing a Master's in Chemistry at Queen's University. Her research focuses on the applications of gold clusters, which are really, really small particles of gold that can be used for solar cells, medical imaging and more. Her background is in both science and education, and she loves doing research and getting students excited about science. Throughout her teaching placements, she has seen the impact of engaging youth in hands-on science learning. For all of these reasons, she is really excited to be the Chemistry section editor of the Science Fair Journal!
Ginny is a third year student at the University of Waterloo. She is studying Honours Co-Operative Chemistry, and is currently on her second work term placement at Kinectrics, Inc. in Etobicoke. She enjoys reading, playing piano, and making corny science jokes. In her free time, she volunteers for Science Outreach Waterloo; "Let's Talk Science", where she goes into classrooms and performs fun experiments with students of all ages. After graduating, she hopes to do a little bit of travelling before going back to school to do a master's degree in analytical or nuclear chemistry.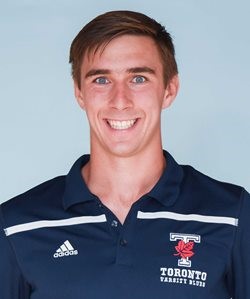 Thomas Davidson (Section Editor)
Thomas is a Physiology and Human Biology student at the University of Toronto. His passion for the life sciences stems from playing rugby and developing a deep admiration for the immense capabilities of the human body. His research interests include exercise physiology and concussion rehabilitation. Upon graduation from Lisgar Collegiate Institute in Ottawa, Thomas was awarded the Kosh Family Scholarship for Excellence in English and Athletics. Through interdisciplinary first year seminars, he has combined his interests in science and rhetoric to contribute to effective science communication.
Emilie is an accomplished student, athlete and volunteer. She is a second-year student at Queens University she is majoring in Life Sciences. Between the many hours spent working with children at science camp to the added volunteering she has spent in a dental clinic working with at-risk children, Emilie has attained valuable experience. Emilie has played high-level field hockey for the greater part of her life, and in the past few years she has started playing recreational field hockey to make the time to fully enjoy The Rocky Mountains. Whether it's hiking, skiing or snowshoeing you will find Emilie in the vicinity on most weekends.
Kasia Donovan (Section Editor)
Kasia is currently completing as Masters at Queen's University in Medicinal/ Analytical Chemistry. Her research focuses on fabricating a micro-needle stamping surface for imaging cancerous tumours in vivo. Outside of the lab she enjoys going skiing, maintaining her reef aquarium, and spending time with friends. She has always loved supporting young scientists in their research endeavours, and is excited to be a part of the CSFJ!
Nicolas is a 4th year Honours BSc, Applied Health Sciences (pre-clinical specialization) student at the University of Waterloo. Outside academics, Nicolas is heavily involved in stem cell/tissue bioengineering research and regenerative medicine. Having spent some time working for the University of Toronto, Nicolas has re-located to the University of British Columbia to continue his most recent projects seeking to determine the mechanisms underlying self-organization within 2D and 3D human organoids. Nicolas has co-authored work presented at a number of international conferences including the Biomedical Engineering Society Annual Conference in Phoenix, Arizona and the United Kingdom Conference on Multiscale Biology in Nottingham, U.K. In his spare time, Nicolas enjoys engaging in a healthy, active lifestyle through music, athletics, and cooking.
Emily Lind is a Biochemistry specialization student at Queen's University. She also has a BA in Religious Studies, and certificates in Entrepreneurship and Gender and Sexual Diversity. She recently completed a pharmaceutical internship at PnuVax Biopharmaceuticals, a company which is currently developing a dollar-per-dose pneumonia vaccine which aims to combat the disease in developing countries and Canada's indigenous population. Emily won a bronze medal at the Canada Wide Science Fair and eight additional scholarships and awards in 2014 for an original research project. She has also been acknowledged by the Global Undergraduate Awards as a highly-commended entrant for her papers within the humanities. In her spare time, she enjoys watching cult classic cinema and television, and likes to explore various music streaming services for obscurities. She is also an avid thrift store shopper who owns too many antiques!
Nathan is a third-year life sciences student at the University of Toronto pursuing a double major in Immunology and Applied Genetics. As a science fair alumnus, he has been to the Canada Wide Science Fair three times as a finalist and was selected to represent Team Canada at the Intel International Science and Engineering Fair in 2016. He also has experience in taking a project beyond the scope of Science Fair, which included giving a TEDx talk on his research and filing a provisional patent. Originally from Victoria, B.C., you'll find him camping and enjoying the outdoors whenever he can.
Cesur is going into his final year of his Bachelor of Computing Honours with a Specialization in Software Design and a Certificate in Urban Planning Studies from Queen's University. He is interested in Big Data applications to city designs, colonizing Mars, renewable energy, autonomous and electric transportation.